Welcome to Camp Shaw!
   
Camp Shaw is an American Camp Association accredited overnight summer camp and rental site located in northeastern Illinois, just an hour south of Chicago. We have 70 years of experience that combines historical camp traditions and new adventures to create the best environment we can for our amazing participants.  While at camp, you will have the opportunity to make new friends, try new things, gain independence, and be given the opportunity to be a leader and grow. Great things are happening out here at Camp Shaw and it is our greatest desire to provide all with  safe, ethical and educational experiential opportunities.

When we aren't having a blast at summer camp, we rent our 110 acres of beauty to groups who wish to get in touch with the beautiful surroundings of the Kankakee River region. With an extremely attentive staff and a 'build your own' experience model, Camp Shaw can offer you and your guests an affordable and fun stay!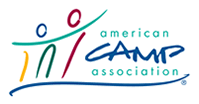 Click here to explore our Upcoming Events!
2016 Summer Camp Registration Goes Live October 15th!
---
"We choose this camp because it is where I went as a kid and I loved it. My children have grown to love it as much as I have and cannot wait to get there. The thing that makes it great is that it is a true summer camp. It is all about getting back to nature and getting to spend a week away from your parents and make your own memories and experiences." -K.W. former camper